Staff bios
Ann B. Cherry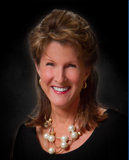 Ann Cherry is the founder of Carolina Junior Cotillions- Goldsboro Chapter. Her career in dance began long before CJC. As a child, Ann studied classical ballet, and later minored in dance from East Carolina University. Pursuing her dream to share her love of dance with others, Mrs. Cherry founded Carolina Junior Cotillions in 1981. Her Cotillion program began in Kinston and soon expanded to serve Goldsboro, Wilson, Greenville, and Wilmington. Mrs. Cherry currently offers Cotillion for students in the 5th, 6th, and 7th grades in Kinston.   Mrs. Cherry continues to study with professional dance instructors.  In 2008, Mr. and Mrs. Cherry attended the Brigham Young University's acclaimed Adult Ballroom Dance Camp.
In 1995, Mrs. Cherry attended the Protocol School of Washington®, where she was certified as an Etiquette instructor, specializing in basic dining skills to children, teens, and adults.  Later she spun off a new segment of her business to create Carolina Protocol.  These programs are custom-designed classes held across North Carolina that share how important these skills are, as well as how important it is to treat others with respect and dignity.
Felicia Pressly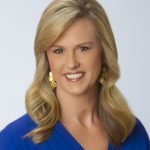 Felicia Pressly joined the Carolina Junior Cotillions team at the beginning of the 2006-2007 Cotillion Season.  After training with Mrs. Cherry for more than ten years to learn the Cotillion business, Mrs. Pressly assumed ownership of the Goldsboro Chapter of Carolina Junior Cotillions in the summer of 2018.  She continues to partner with Mrs. Cherry in business administration to continue the 30-year legacy established for the children of Wayne County.
Mrs. Pressly worked as a Cotillion Marshal in high school after moving to Kinston from Charleston, S.C. where she danced for sixteen years.  As a young girl, Mrs. Pressly's mother encouraged her to "Dance as if no one is watching"; and after participating in Cotillion herself, Mrs. Pressly added to her mother's advice—"But prepare as if the world is your audience!"
Mrs. Pressly has partnered with Mrs. Cherry and the Carolina Junior Cotillions team to transform many shy, self-conscious children into confident, mannered teenagers.  Mrs. Pressly provides a fun and safe environment where boys and girls learn to navigate social and dance situations with courtesy and respect in order to build their confidence and self-esteem.
Mrs. Pressly graduated from East Carolina University (Greenville, N.C.) with a degree in Child Life.  She is married to Kinston native Jim Pressly, and they have recently moved to Morehead City, NC. They have three children, Britney married to Robbie Beeker; Justin married to Jessica Hardin; and East Carolina University student Tyson.  They also have two granddaughters, Farrah and Chandler. Mrs. Pressly, her husband, and daughter-in-law all participate in the implementation of the Goldsboro Cotillion program.  Mr. & Mrs. Pressly enjoy social dancing, and pride themselves in passing their love of dance to their children.
Jessica Pressly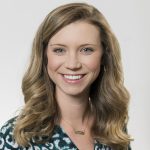 Jessica Pressly joined the Carolina Junior Cotillions family in the 2013-2014 Cotillion Season.  Mrs. Pressly provides dance instruction for Cotillion students and coordinates the Cotillion Marshals volunteer program.  As a life-long dancer, Mrs. Pressly spent most weekends in dance competitions and recitals.  During her time in the dance studio, Mrs. Pressly mastered the technique, poise, and confidence needed to be a successful dancer.  More importantly, she (now) realizes her dance training played an integral role in building important character skills such as dignity, respect, and teamwork.  Mrs. Pressly looks forward to developing and instilling these characteristics in her Cotillion students, while also teaching them how to let loose and have fun!
Mrs. Pressly is married to Kinston native and Cotillion "graduate" Justin Pressly, and they live in Morehead City with their daughter, Chandler.  Mr. and Mrs. Pressly can be found most nights dancing about their house with Chandler as she seems to have acquired their love of music and dance as well!
manners in motion

"My daughter is EXTREMELY shy and at first did not want to do Cotillion. But, after finding out that all of her friends were doing it, she decided to join and she LOVED it. She is so excited to do it again in the fall. I think it was a very good experience for her and a confidence booster. Thank you for the fun aspect you put into it as well as etiquette."

Four Things Etiquette Is NOT

by Emily Post

Misconceptions about etiquette and the need for it abound, which make it necessary to list four things that etiquette is most certainly not:

A set of rigid rules. Manners change with the times (something Emily Post emphasized from the beginning) and today are more flexible than ever before. Etiquette isn't a set of "prescriptions for properness" but merely a set of guidelines for doing things in ways that make people feel comfortable.

Something for the wealthy or well-born. Etiquette is a code of behavior for people from all walks of like, every socioeconomic group, and of all ages. No one is immune to having his life enhanced by good manners.

A think of the past. Sometimes it seems that yesterday's standards have gone out the window, but today's more casual approach to things is something that sits on the surface. The bedrock principles of etiquette remain as solid as they ever were.

Snobbishness. Little violates the tenets of etiquette more than snobbery---which, more often than not, is just another name for pretentiousness. A person who looks down on others shows himself not as superior but small---the kind who's anything but respectful and considerate.