Staff bios
MEET THE CAROLINA JUNIOR COTILLIONS KINSTON TEAM THAT HOLDS OVER 85 YEARS OF EXPERIENCE.
Ann Brown Cherry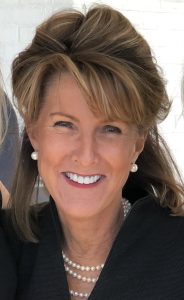 Ann Cherry is the founder of Carolina Junior Cotillions. Her career in dance began long before CJC. As a child, Ann studied classical ballet, and later minored in dance from East Carolina University. Pursuing her dream to share her love of dance with others, Mrs. Cherry founded Carolina Junior Cotillions in 1981. Her Cotillion program began in Kinston and soon expanded to serve Goldsboro, Wilson, Greenville, and Wilmington.
In 1995, Mrs. Cherry attended the Protocol School of Washington®, where she was certified as an Etiquette instructor, specializing in basic dining skills to children, teens, and adults.  She used this knowledge to create and incorporate educational "Etiquette" moments during her cotillion classes. Later she spun off a new segment of her business to create Carolina Protocol.  These programs are custom-designed classes held across North Carolina that share how important these skills are, as well as how important it is to treat others with respect and kindness.
Megan Nicole Taylor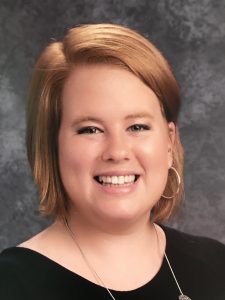 Megan Taylor was born and raised in Kinston, NC. She enrolled in Cotillion as a fifth grade student and has participated in a variety of roles every year since.  She currently partners with Mrs. Cherry in the ownership, administration, and teaching for the Kinston Chapter of Carolina Junior Cotillions. After high school, Megan attended East Carolina University where she graduated with a degree in Elementary Education. After she began teaching she went back to graduate school at Liberty University to obtain a Master's Degree in Gifted Education.  She currently resides and teaches in Winterville, NC where she is currently working with a team to create a global curriculum for advanced learners. Ms. Taylor enjoys watching Cotillion students acquire the social skills and confidence needed to be successful in life.
Vickie Stroud Robinson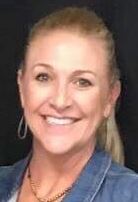 Vickie is a native of Duplin County and a graduate of East Duplin High School as well as the University of Mount Olive (UMO) where she earned a B.A. in English Communications.  She was employed at UMO for 17 years where she was Director of Young Alumni Relations She is married to husband, Michael Dean Robinson, they have two daughters Ansley Elizabeth (14) and Ashlynn Sophia (10).  Vickie and her family reside in Kinston and attend Pleasant Hill Christian Church (PHCC).  In addition to being a busy mom and volunteer, Vickie works from home as an independent certified health coach for Optavia and has the pleasure of serving clients from across the United States! Vickie has always had a passion for dance and has over 13 years of dance experience!  She loves sharing this passion with others, especially young adults and awakening them to their potential!
Ty E. Eason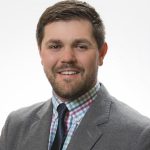 Ty Eason participated in Cotillion as a student as well as an assistant marshal while completing studies at South Lenoir High School, Lenoir Community College, and East Carolina University.  Mr. Eason is currently employed as a School Psychologist with Lenoir County Public Schools and is an active member of the Lenoir County Rotaract Club and a Volunteer Coach with the American Legion Post 43 Summer Baseball team.  Mr. Eason participated in and won the Kinston Community Council for the Arts' 2018 Annual Stars Dance for the Arts fundraising event.  He credits this win to the dancing and networking skills acquired through his many years of service with Cotillion.  He continues to work with the Kinston Chapter as an instructor.
Alyssa Bayless Tiburcio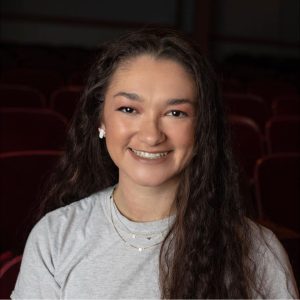 Alyssa Tiburcio has been doing Cotillion for sixteen years. Her favorite dance is the waltz. Alyssa works at Truist bank and lives right here in Kinston with her husband and three cats. Something you may not know about Alyssa is that she loves theatre and has been involved in 27 shows since 2011.
Tristen Bayless
Tristen has been involved in cotillion for 9 years. He is going to school for Nursing and works at Lowes. He likes duck hunting and soccer Something you may not know about tristen is he has a fear of eights
Parent Testimony

I wanted to let you know what a great time Gray is having in cotillion! He was a little apprehensive but now thanks it's awesome. Thanks for your contagious positive energy and all that you do for the children! 

-Mary Anne Powell