Staff bios
Teaching More Than a Movement
Founded in 1981, award winning Carolina Junior Cotillions programs has provided dancing and social skills instruction in a fun, dynamic environment. Collectively our team of professionals below combines over 85 years of service to the children of Kinston and surrounding areas. Our team is dedicated to offer a well-planned experience, creating lasting memories. As long as the world needs socially-skilled, well-mannered and poised leaders, our team will be here to teach them. We truly enjoy what we do!
Ann B. Cherry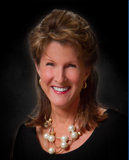 Ann Cherry is the founder and owner of Carolina Junior Cotillions. Her career in dance began long before CJC. As a child, Ann studied classical ballet, and later minored in dance from East Carolina University. Pursuing her dream to share her love of dance with others, Mrs. Cherry founded Carolina Junior Cotillions in 1981. Her Cotillion program began in Kinston and soon expanded to serve Goldsboro, Wilson, Greenville, and Wilmington. Mrs. Cherry currently offers Cotillion for students in the 5th, 6th, and 7th grades in Kinston. Under Mrs. Cherry's guidance, Carolina Junior Cotillions strives to incorporate the fun of dance into a structured and fun environment for the youth of today. Mrs. Cherry continues to study with professional dance instructors. In 2008, Mr. and Mrs. Cherry attended the Brigham Young University's acclaimed Adult Ballroom Dance Camp.
In 1995, Mrs. Cherry attended the Protocol School of Washington®, where she was certified as an Etiquette instructor, specializing in basic dining skills to children, teens, and adults.  She used this knowledge to create and incorporate educational "Etiquette" moments during her cotillion classes. Later she spun off a new segment of her business to create Carolina Protocol.  These programs are custom-designed classes held across North Carolina that share how important these skills are, as well as how important it is to treat others with respect and dignity.
Mrs. Cherry is married to Kinston native Jay Cherry and is the mother of three grown children; Christian married to Johnathan Earp, Jason married to Maggie Rogers, and Courtney married to John Horns.  She also has 4 grandchildren; John Perkins, Ash, Ellie and Jules.  Mr. & Mrs. Cherry's fondest memories include dancing with their children at many family celebrations and social events.
Megan N. Taylor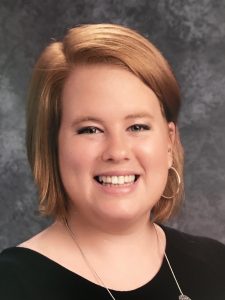 Megan Taylor currently partners with Mrs. Cherry in the office administration and instructing of the Kinston Chapter of Carolina Junior Cotillions. She enrolled in Cotillion as a fifth grade student and has participated in a variety of roles every year since. Ms. Taylor enjoys watching Cotillion students acquire the social skills and confidence needed to be successful in life.  She is a native of Kinston and a graduate of East Carolina University with a degree in Elementary Education and Liberty University with a Master's Degree in Gifted Education.  She currently resides and teaches in Winterville, NC.
Lauren M. Lewis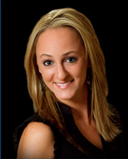 Lauren Lewis is a Kinston native and a previous Cotillion student as well as an assistant marshal.  A long-time dancer and graduate of East Carolina University, Ms. Lewis now serves as a dance instructor/assistant along side Mrs. Cherry.  She believes that the Cotillion experience, paired with etiquette, teaches lifelong lessons that shape children for years to come.  Additionally, Ms. Lewis has currently graduated with a degree to work as a family nurse practitioner.
Ty E. Eason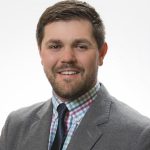 Ty Eason participated in Cotillion as a student as well as an assistant marshal while completing studies at South Lenoir High School, Lenoir Community College, and East Carolina University.  Mr. Eason is currently employed as a School Psychologist with Lenoir County Public Schools and is an active member of the Lenoir County Rotaract Club and a Volunteer Coach with the American Legion Post 43 Summer Baseball team.  Mr. Eason participated in and won the Kinston Community Council for the Arts' 2018 Annual Stars Dance for the Arts fundraising event.  He credits this win to the dancing and networking skills acquired through his many years of service with Cotillion.  He continues to work with the Kinston Chapter as an assistant director/instructor.