Staff bios
Teaching More Than a Movement
Founded in 1981, award winning Carolina Junior Cotillions programs has provided dancing and social skills instruction in a fun, dynamic environment. Collectively our team of professionals below combines over 85 years of service to the children of Kinston and surrounding areas. Our team is dedicated to offer a well-planned experience, creating lasting memories. As long as the world needs socially-skilled, well-mannered and poised leaders, our team will be here to teach them. We truly enjoy what we do!
Ann B. Cherry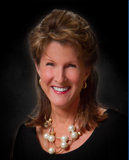 Ann Cherry is the founder and owner of Carolina Junior Cotillions. Her career in dance began long before CJC. As a child, Ann studied classical ballet, and later minored in dance from East Carolina University. Pursuing her dream to share her love of dance with others, Mrs. Cherry founded Carolina Junior Cotillions in 1981. Her Cotillion program began in Kinston and soon expanded to serve Goldsboro, Wilson, Greenville, and Wilmington. Mrs. Cherry currently offers Cotillion for students in the 5th, 6th, and 7th grades in Kinston. Under Mrs. Cherry's guidance, Carolina Junior Cotillions strives to incorporate the fun of dance into a structured and fun environment for the youth of today. Mrs. Cherry continues to study with professional dance instructors. In 2008, Mr. and Mrs. Cherry attended the Brigham Young University's acclaimed Adult Ballroom Dance Camp.
In 1995, Mrs. Cherry attended the Protocol School of Washington®, where she was certified as an Etiquette instructor, specializing in basic dining skills to children, teens, and adults.  She used this knowledge to create and incorporate educational "Etiquette" moments during her cotillion classes. Later she spun off a new segment of her business to create Carolina Protocol.  These programs are custom-designed classes held across North Carolina that share how important these skills are, as well as how important it is to treat others with respect and dignity.
Mrs. Cherry is married to Kinston native Jay Cherry and is the mother of three grown children; Christian married to Johnathan Earp, Jason married to Maggie Rogers, and Courtney married to John Horns.  She also has 4 grandchildren; John Perkins, Ash, Ellie and Jules.  Mr. & Mrs. Cherry's fondest memories include dancing with their children at many family celebrations and social events.
Megan N. Taylor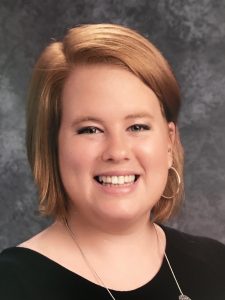 Megan Taylor currently partners with Mrs. Cherry in the administration and instructing of the Kinston Chapter of Carolina Junior Cotillions. She enrolled in Cotillion as a fifth grade student and has participated in a variety of roles every year since. Ms. Taylor enjoys watching Cotillion students acquire the social skills and confidence needed to be successful in life.  She is a native of Kinston and a graduate of East Carolina University with a degree in Elementary Education and Liberty University with a Master's Degree in Gifted Education.  She currently resides and teaches in Winterville, NC.
Vickie Stroud Robinson
Vickie is a native of Duplin County and a graduate of East Duplin High School as well as the University of Mount Olive (UMO) where she earned a B.A. in English Communications.  She was employed at UMO for 17 years where she was Director of Young Alumni Relations before transitioning home to devote more time to her family and assist her husband with the family business, MD Robinson Farms!
Married to husband, Michael Dean Robinson, they have two daughters Ansley Elizabeth (13) and Ashlynn Sophia (9).  Vickie and her family reside in Kinston and attend Pleasant Hill Christian Church (PHCC).  In addition to being a busy mom and volunteer, Vickie works from home as an independent certified health coach for Optavia and has the pleasure of serving clients from across the United States!
In addition to serving her clients, Vickie enjoys staying active in her community!  She assists with the youth at PHCC, spent over 11 years on the board of directors for the Community Council for the Arts in Kinston where she still volunteers and chairs one of their signature events, "Stars Dance for the Arts", Vickie serves on the Lenoir Hospital Foundation Board as well as The Mother's Committee at Arendell Parrott Academy.  Vickie has always had a passion for dance and has over 13 years of dance experience!  She loves sharing this passion with others, especially young adults and awakening them to their potential!
Ty E. Eason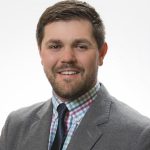 Ty Eason participated in Cotillion as a student as well as an assistant marshal while completing studies at South Lenoir High School, Lenoir Community College, and East Carolina University.  Mr. Eason is currently employed as a School Psychologist with Lenoir County Public Schools and is an active member of the Lenoir County Rotaract Club and a Volunteer Coach with the American Legion Post 43 Summer Baseball team.  Mr. Eason participated in and won the Kinston Community Council for the Arts' 2018 Annual Stars Dance for the Arts fundraising event.  He credits this win to the dancing and networking skills acquired through his many years of service with Cotillion.  He continues to work with the Kinston Chapter as an assistant director/instructor.
Four Things Etiquette Is NOT

by Emily Post

Misconceptions about etiquette and the need for it abound, which make it necessary to list four things that etiquette is most certainly not:

A set of rigid rules. Manners change with the times (something Emily Post emphasized from the beginning) and today are more flexible than ever before. Etiquette isn't a set of "prescriptions for properness" but merely a set of guidelines for doing things in ways that make people feel comfortable.

Something for the wealthy or well-born. Etiquette is a code of behavior for people from all walks of like, every socioeconomic group, and of all ages. No one is immune to having his life enhanced by good manners.

A think of the past. Sometimes it seems that yesterday's standards have gone out the window, but today's more casual approach to things is something that sits on the surface. The bedrock principles of etiquette remain as solid as they ever were.

Snobbishness. Little violates the tenets of etiquette more than snobbery---which, more often than not, is just another name for pretentiousness. A person who looks down on others shows himself not as superior but small---the kind who's anything but respectful and considerate.